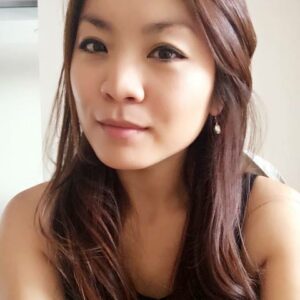 Yoga came into my life at a time when I needed it the most, it helped shape my mind, attitude and at the same time my physical health too. It started off with 1 class a week, and before you know my bags are packed and I find myself in a Yoga Teacher Training in Thailand, followed by 2 years around South East Asia where I continued to expand and deepen my knowledge and skills as a yoga teacher. Since 2014 I have guided yoga to many different body types and levels – no matter if you are new to yoga or a seasoned practitioner, it is not only my mission but also my passion to act as a guide towards your continual development and deepening of inner awareness and empowerment.
You are never too young, too old, too inflexible…no matter where you are in your journey, what your background is, it is never too late to start yoga and benefit from it. When I started yoga, I couldn't even touch my toes and had no strength at all. I invite you to join me for a class to experience the transformation that occurs over time. The classes strive to marry the yin with the yang to create a balance that is both strong and energizing yet soft and calming. I encourage you to work at your own pace, forget about the perfect pose and simply enjoy moving on your mat. These light-hearted classes with an emphasis on having fun while developing strength, flexibility and stability are great for all levels and will have you leaving with a smile feeling grounded and invigorated.
I have also completed Kids / Teen Yoga with Rainbow Kids as well as Ashtanga Yoga with KPJAYI in India, and with David Swenson.
Classes
Yoga for all Levels
Delve into a sequence to move, uplift and slightly challenge yourself with a touch of lightness; this class will help you develop strength and balance, find space and new grounds in your yoga practice.
| | | |
| --- | --- | --- |
| Thursday | 6pm - 7pm | Studio 1 |
Yin & Nidra – monthly
Enter into a deep state of relaxation and release. Melt away your worries and create space in your body, mind and life. In this subtle yet profound practice, you will develop inner awareness and serenity as you ease into poses held for up to 5 minutes.
This is the perfect opportunity to slow down, to pause just long enough to give your systems a reboot and to integrate more joy into your being.
Your practice will be  deeply supported by yoga props: blocks, blankets and bolsters. Each pose is held for about 6 minutes, and encourages deep relaxation of the muscles. The last 20-30 minutes of the practise will end with yoga nidra, a guided meditation to deeply relax the mind, and complete the total mind/body release. Yoga Nidra is also known as yoga sleep where you will be guided into a journey of sensory awareness throughout the body.
Come exactly as you are. Leave feeling lighter. Suitable for all levels. You do not need to have practiced yoga, or have done yoga ever to attend this workshop. Mats, bolsters & all props provided. We finish with home made treats, chai and a chat.
Investment: £22 per mat space
Workshop bundles:
block of 3 x workshops for £60 (£20 per workshop)
block of 6 x workshops for £108 (£18 per workshop)
Please contact Jay for more details:
| | | |
| --- | --- | --- |
| Sunday | 11am - 1pm | Studio 1 |
Contact
To book classes or make further enquiries contact the teacher: