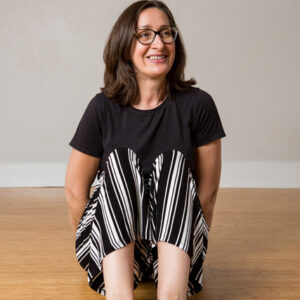 I trained in Yoga for Pregnancy and Mother & Baby Yoga after qualifying as an Antenatal Teacher with the National Childbirth Trust (NCT) in 2008.
I'm also a Doula UK recognised Birth Doula and a mum of three, and I am passionate about the benefits of yoga in pregnancy, for childbirth and beyond. It's a pleasure to bring my wide experience to my classes.
Yoga for Pregnancy is a wonderful way to prepare for the birth of your baby. You will learn valuable breathing techniques and practise positions and relaxation, shown to improve women's experience of birth and increase wellbeing in pregnancy.
Mother & Baby Yoga is a joyful and calm session enabling women to bond with their babies and each other whilst strengthening and recovering following childbirth.
'So much more than just a fantastic yoga session' (Laura)
'Peaceful, relaxing and joyful' (Daisy)
'Brilliant for helping with pregnancy and post-partum aches and pains' (Alice)
'A highlight of my week!' (Sarah)
Classes
Mother & Baby Yoga
This postnatal class is suitable for women from six weeks postnatal, and babies up until they are crawling. It's run in blocks of five weeks at a time, but you're welcome to come to more than one 'term'. All exercises can be adapted or extended depending on your baby's age and your personal needs
Classes cost £40 for a five week term. If finances are difficult please contact me as I may be able to offer a concessionary place. To book please go to www.bookwhen.com/gilliantenatal
| | | |
| --- | --- | --- |
| Monday | 11am - 12pm | Studio 1 |
Yoga for Pregnancy
My pregnancy classes aim to give you time to relax, focus on your baby and think about your wishes for the birth. Women often report reduced aches and pains and better quality of sleep as well as improved posture and body awareness and more confidence with positions and breathing for labour. There's also the opportunity to get to know other local pregnant women.
Classes cost £12 (one-off) or £50 for a block of five. If finances are difficult contact me as I may be able to offer a concessionary place. To book please go to www.bookwhen.com/gilliantenatal
| | | |
| --- | --- | --- |
| Tuesday | 6pm - 7pm | Studio 2 |
Contact
To book classes or make further enquiries contact the teacher: