Yoga for Un-Bendy Beginners with Meg Jackson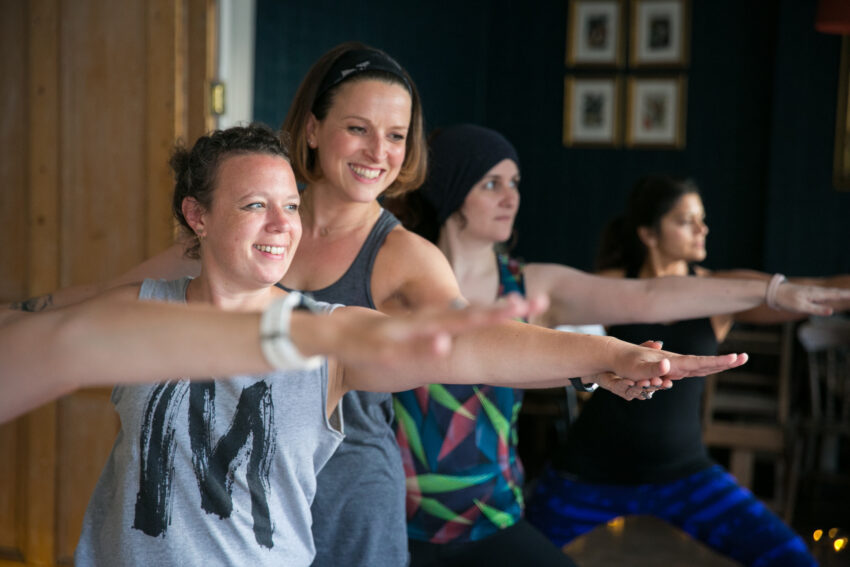 WANT TO TAKE YOUR FIRST TENTATIVE STEP ONTO A YOGA MAT BUT DON'T KNOW WHERE TO START? BEGIN WITH CAKE!
This Real Life Yoga workshop for total beginners is the perfect place to start learning more about how moving your body, using your breath, and taming that pesky mind can help you feel ready to tackle life off the yoga mat, and feel awesome whilst you're on it.
Come join the friendliest yoga gang in Gloucestershire as we dive into some yoga myth-busting, whilst getting familiar with some basic poses. Moving through floor-based poses up to standing (and some in-between!) we may even add a few together to start to feel a flow.
After all that excitement it's only right we stop for tea and cake, before learning some useful breathing techniques and maybe a bit of mindfulness to pop into your toolkit for when you hit one of 'those' days.
Finally we'll get to the second best bit – a lovely lie-down!
Places are strictly limited, so please visit the website to book today and for more information; you'll find the link at the bottom of the page. (And there is no such thing as a silly question so if you have any queries or concerns please don't hesitate to get in touch!)
Price: £25