Sound Bath with Duncan Forrester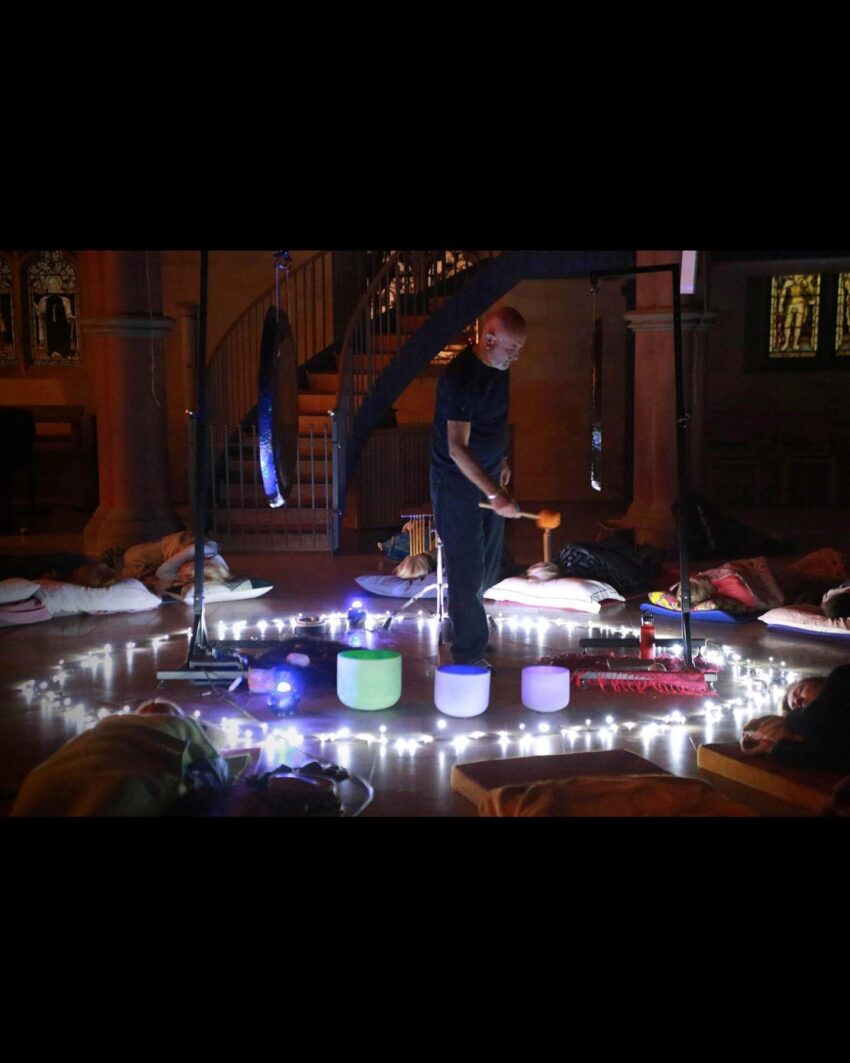 Hi I'm Duncan…I'll be leading your session. I am an experienced drummer and percussionist who has been playing professionally and semi-professionally for over 40 years.
I have been absorbed in music from a very young age. I played my first gig, as a drummer, at 13, a profound moment that has shaped my life. By the age of 21, I was playing professionally in a signed band that toured the UK, Europe, and the US. I've been playing professionally and semi-professionally ever since. Some 40-plus years later and I'm still hooked. Music has supported and sustained me throughout my life.
In 2019, I purchased my first gong. It has opened a new world of possibilities. I've grown fascinated with the ambient and deeply relaxing nature of the soundscapes the gongs, bowls, bells, and percussion enable me to create and the sense of peace and wellbeing they evoke.
The transition to performing sound baths has been a natural and therapeutic journey for me, one that I feel compelled to share.
What is a Sound Bath?
The term 'Sound Bath' gained its name because the vibrations created by the gongs and singing bowls flow around you. Hence, you are bathed in sound and vibrations. The instruments create deeply relaxing and meditative soundscapes that help switch off the chatter within your mind for some time.
The Sound Bath experience gently leads the mind into relaxed, brainwave patterns and liminal space, creating a journey in sound.
I aim to bring the sound of gongs, bowls, bells and other ambient instruments to people, played from a musical and compositional perspective.
What Do I Need To bring?
Please bring a mat, yoga or similar, a pillow, blanket, and anything you'd like to make yourself as comfortable as you like. Don't worry if you think you've brought too much, people bring all sorts of comfy things!
How Long is a Sound Bath?
The session will last approximately 45 minutes to 1 hour. Please arrive no later than 10 minutes before the allocated start time on your booking.
What Happens in a Sound Bath?
The Sound Bath session will begin with a very short introduction that aims to situate you in your surroundings. I begin with a small guided relaxation and get you to undertake a body scan before the playing commences. I will play for approximately 40 minutes. At the end of the session, there will be a 5-minute silence to allow your body to register the new vibrations it has experienced. After this, I'll gently guide you back into the room. The most important thing about a Sound Bath is that you relax, you don't need to do anything except this
Cost £15