Release then Rest with Sam Bullingham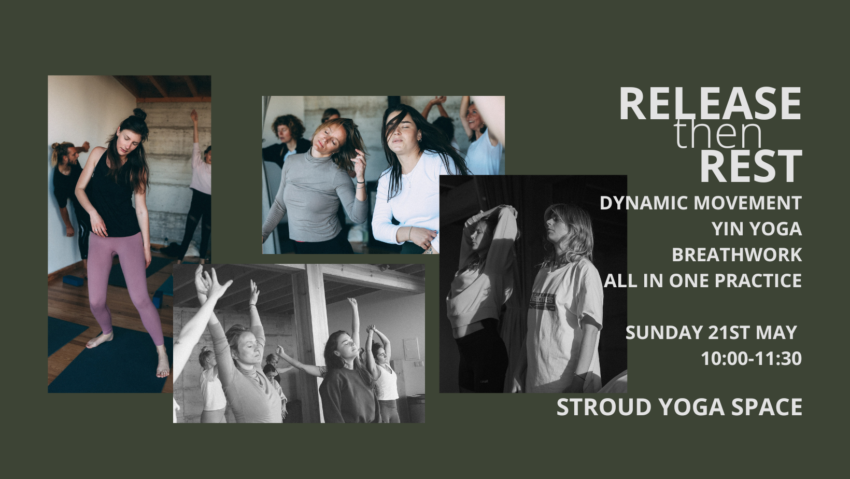 Dynamic Movement – Yin Yoga – Breathwork – All in One Practice
Do you find it hard to turn up to a class and immediately switch off? Do you like the idea of working up a sweat, improving your strength and fitness, but hate the idea that this needs to be in some kind of aggressive bootcamp? If you avoid cardio but love to move, this might just be for you…
This 1.5 hour class is a class of two halves:
Ist Half: Dynamic Movements (Yang)
Approx 30-40 mins of dynamic movements set to upbeat tracks. Think jumping, shaking, burpees and squats! You use the breath and sound of voice (only if you want too) to shake up the energy and flush/release 'something' (mental-drama and stickiness; emotional stagnation such as sluggishness, over-excitement, frustration, stress; and physical discomfort) out of the system.
2nd Half: Taking Rest (Yin)
You take rest. You allow the body to reset, allowing the nervous system to come back to balance, trusting the body to do the work. Think long held, supported shapes, slow breathing exercises and meditation/yoga nidra! By resting, we reprogram the neurological pathways in the brain and give ourselves permission to stay in the body.
This might not sound like your usual yoga practice, but if yoga is about the here and the now, then this is yoga!
This practice is suitable for everyone. You do not need to have practiced yoga before to attend. Mats, bolsters & all props provided
Investment: £20. Discounted rate available if booked before Friday 5th May!