Yoga Retreat morning, includes Blindfold Yoga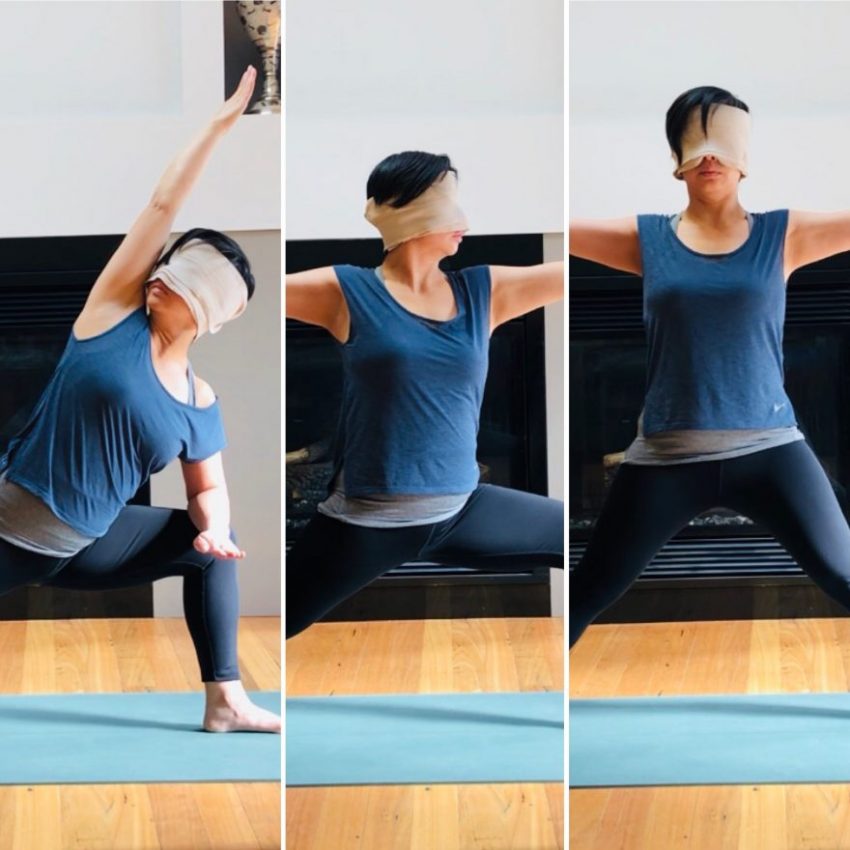 Suffering from Anxiety ?
Experiencing Stress ?
Is Your Mind Feeling Over Active ?
Having Difficulty Sleeping ?
Hormones Imbalanced ?
A rejuvenating retreat morning, to include Yoga practised with a Blindfold, an extended practice of Yoga Nidra (Deep Yogic Sleep) and refreshments (vegan caffeine-free chai and raw chocolate) to warm and delight your Senses and Being on all levels.
Yoga practised with the eyes covered deeply draws the attention inwards, eliminates normal visual stimulation and blocks out light. The eyes themselves become relaxed and still (like quiet pools of water). The gaze turns inward creating a self reflective quality directed towards our breath and all sensations within the body. The facial muscles soften completely and the mind becomes calm.Basically everything within us slows down beautifully.
If we have been experiencing stress or anxiety and the mind has been particularly active, this practice is supportive in creating a sense of inner safety, balance, trust in life, relaxation and calm.
Yoga Nidra helps activate the relaxation response and improve the functioning of your nervous system and endocrine system, which also affects your hormones.The practice regenerates and repairs our cells, and decreases anxiety. It is uplifting of mood. Yoga Nidra is also scientifically proven to aid restful sleep.
Price is £30 or £25 Early Bird, if booked by 12th January (to include refreshments).
Some concessions available, especially for Young People.