Yin Yoga workshop with Elles Theulen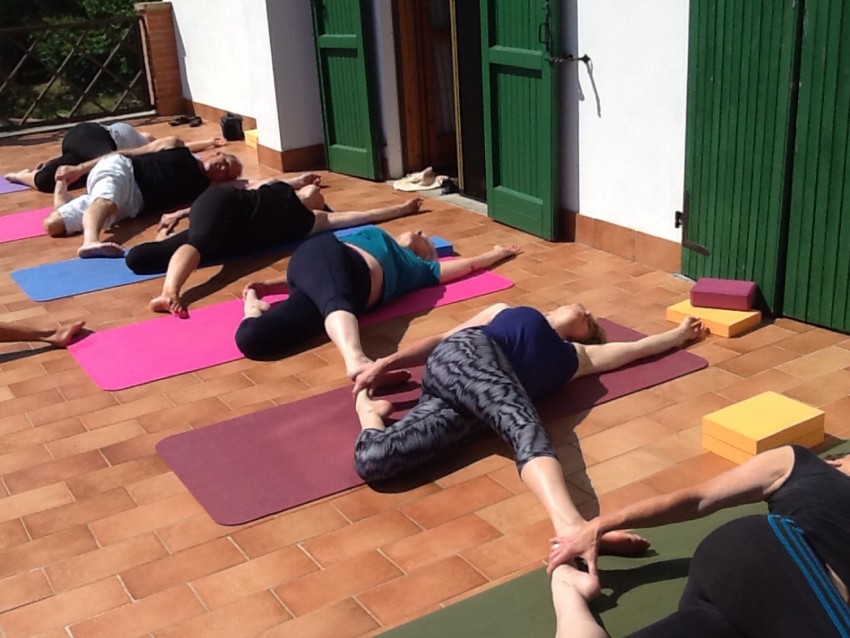 Come and experience the benefits of Yin Yoga, a wonderful antidote to a busy life and a great way to access the innate healing response of the body.
Yin Yoga is a meditative style of yoga which focuses on the deeper tissues, which is particularly beneficial for the joints and a great way to maintain or improve flexibility. The poses are gentle and passive, mainly floor based, and performed with the muscles relaxed. They are usually held for 3 to 5 minutes to give the connective tissue time to release tension and the joints new breathing space.
Yin Yoga also has a positive effect on the meridians, which run through the connective tissue, and in each workshop we focus on a particular set of meridians and get to know their effect on the energy body and the vital organs.
Within the poses you develop a meditative attitude to observe and listen to the body and stay open to the feelings and sensations that arise. It gives you the opportunity to understand the workings of the mind and create more stability within it.
Yin Yoga will allow you to find a real moment of stillness and leave you feeling relaxed and rejuvenated in body and mind.
More info at www.kishoriyoga.com
Costs £15 (Pre-booking only)
This workshop is usually fully booked, so please reserve your space early.