Shamanic Cacao and Sound Ceremony with Robert Leons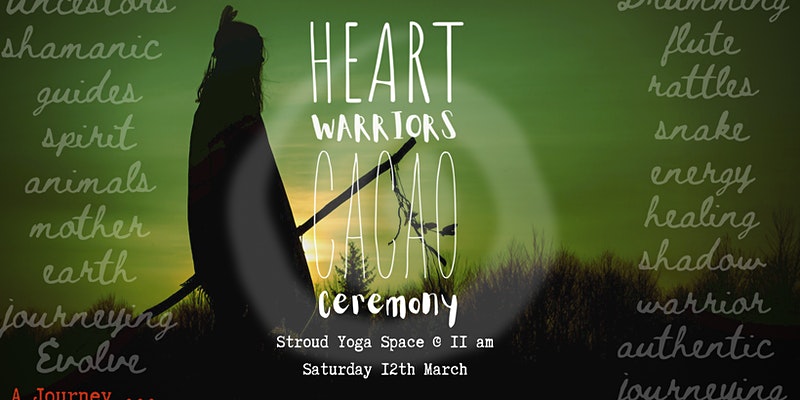 My Shamanic Cacao and sound ceremony could be for you if you're interested in
– stress or tension release 
-creating flow in your life
– emotional healing
– embracing happier vibration
– wishing to try or enjoy meditation
– deeper meditation
– or curious about shamanic healing and journeying
– an introduction to sacred ceremony
– deep relaxation
– embracing creativity
– reconnecting with self
– opening your heart
What to expect from ceremony
I will first smudge and energetically clear the energies with our ceremonial space by burning sage. I will use sage on all of individually too. 
We may do some short, fairly gentle breath work just to settle.
Before diving in, I will walk you through first connecting with the medicine, holding our intentions in our thoughts and our hearts and blowing those intentions into the medicine before consumption.
When we're all comfortable I will then guide us through a deep internal journey, a meditation, a visualisation shown to me. I'll provide eye masks so that we can all drop into this internal space without feeling overly self conscious. This could also involve drumming, rattles, singing and chanting as well as native flute and other instruments. 
I encourage full expression. If letting go of emotion comes up for you, know this is a safe and supported space, please don't suppress it. On occasion, some may feel urges to move your body in expression. Absolutely, express that but please be mindful of other people's experience if they're in a deep meditative state. 
Tickets are £38.32 and can be purchased on the Eventbrite link below, with full information including a video
You can find more about my one to one shamanic work, events and general info here on my website www.heartwarriors.co.uk