Hatha Yoga for Health with Bridgette Sunman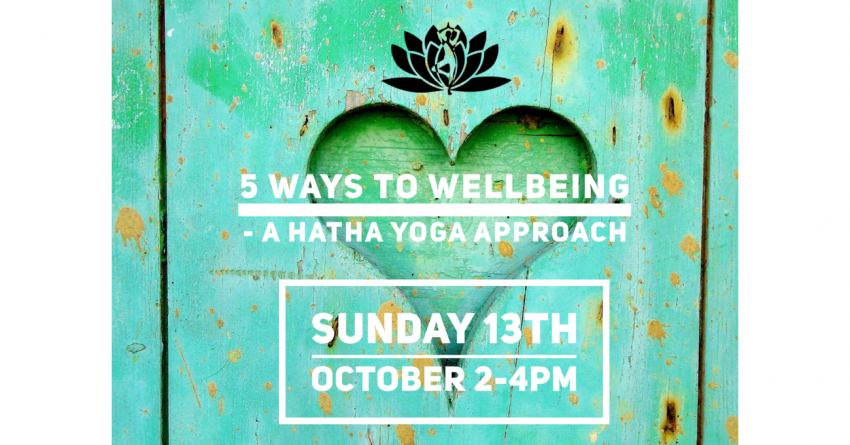 Exploring the five ways of Being…
Introducing the second of my Autumn 2019 workshops at Stroud Yoga Space.
A two-hour workshop to help you improve your personal mental and physical health. I'll be taking a Hatha Yoga approach to explore the five ways to wellbeing for lifelong health.
The five ways to wellbeing actions, offer us a useful guide for improving wellbeing. In this workshop, you'll learn a practical approach to improving your mental and physical health which builds on the five ways actions. This workshop incorporates the five ways to wellbeing approach, Hatha Yoga postures, breathing techniques, together with my own wellbeing tips. There will also be plenty of time for some replenishing relaxation.
The investment is £25 per person for each workshop.
This workshop is suitable for adults of all ages, levels and abilities.
Booking is essential as places are limited so that we will have plenty of room to stretch and move.
Please phone, email or DM Bridgette directly with any questions about her workshop and to book your yoga mat space.