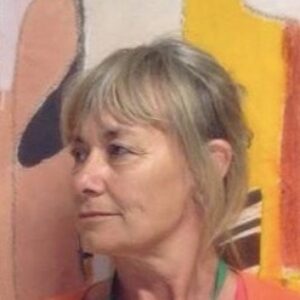 Anne is a yoga practitioner and teacher with over thirty years experience of yoga.
Trained in London in the late nineties by eminent teachers who have written books on Yoga.
Anne is currently enjoying a Dru teacher training course in Snowdonia.
Having taught a wide range of students… in adult education, in a family centre,  as well as secondary school teachers and to NHS practitioners.
She has experience holding private one to one sessions.
Classes
Gentle Yoga – free the spine
This class is aimed at those who would like an intelligent form of yoga that emphasises releasing stiffness and tension.Working with the breath, these sessions help calm both the body and mind. At the same time they help improve posture, increase flexibility and strength.
Annes' yoga is not about trying to get into difficult postures. It works in an unhurried way to help improve your natural movement and suppleness.
The class is suitable for those with little experience of yoga and for those who want to explore the gentle approach developed by Vanda Scarevelli.
"Yoga should not be a training for body control, on the contrary it must bring about freedom to the body" Vanda
| | | |
| --- | --- | --- |
| Saturday | 11am - 12pm | Studio 1 |
Contact
To book this class or make further enquiries contact the teacher: