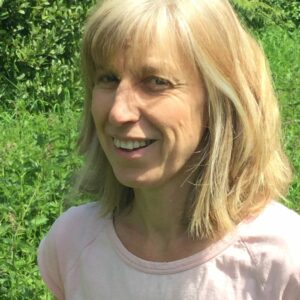 Victoria Richmond (Dip Nat Nut BaPS)
Bioresonance Healing and Nutrition
"I have been passionate about alternative health, and balance of life and health since having my children"
Therapies
Bioresonance and Natural Nutrition
Bioresonance is a gentle and non invasive healing, which harmonises, reactivates and regulates the body's cells. A non-invasive form of naturopathic healing, using electromagnetic waves to reactivate, harmonise and regulate the body's cells.
Illness can manifest in physical or emotional ways and bioresonance can help many conditions such as Arthritis, MS, allergies, musculoskeletal issues, bowel related disorders, migraines, post-surgery healing and support. Also beneficial for dementia, mental stress, phobias and depression and many more.
Bioresonance is a gentle treatment which works well on elderly and vulnerable individuals.My nutrition compliments the bioresonance treatment and allows clients guidance and advice to support the body.
Treatment: Initial consultation assessment and treatment programme approximately an hour long.
Cost: £80 per hour
For additional information please refer to Bioresonance according to Paul Schmidt and Rayonex UK websites.
| | | |
| --- | --- | --- |
| Monday | 2pm - 6pm | Studio 3 |
| Wednesday | 4pm - 8pm | Studio 3 |
Contact
To book this class or make further enquiries contact the teacher: