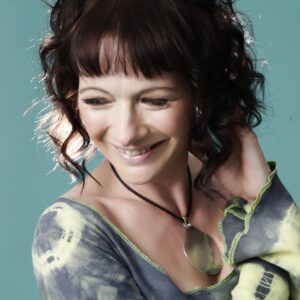 Liz Phelps  Dip.thai master practitioner Bodyharmonics
Dip.indonesian massage Bodyharmonics
Advanced Therapist Dorn Method
Bodywork Thai Massage
Liz is an experienced massage therapist with a huge passion for her work. She has established a successful massage practise in Cheltenham, where she offers many forms of traditional massage treatment and teaches yoga.
As an independent therapist Liz is passionate about thai massage and its effectiveness as an holistic treatment. Trained for over 20 years in traditional kung fu and tai chi and practising yoga and meditation daily, Liz definitely practises what she preaches! She has a very grounded, calm and practical approach and continues her learning in order to make her treatments and teaching even more effective.
Thai massage is definitely a treatment to be experienced:
"Liz's massage feels like I'm floating in the sea, the whole experience and the way she moves around me is deeply deeply relaxing…"
Client testimonial from last years Wilderness Festival….
"Being 6'4 I often feel the need to have massage treatment on my back and I have experienced many massages in many different locations all over the world. I have had physiotherapist administered ones in London, spiritual ayurvedic ones in India, needle based ones, oily ones, sore ones, sports ones, chanting ones and frankly weird ones culminating in once being walked on by a lady in Singapore (actually, that was quite good). However, the best I have ever felt after a massage was in a yurt in a field in Oxfordshire having randomly chosen from a collection of tents and met Liz for the best massage experience I have had yet. I had never had traditional Thai massage, had no idea what it involved but 60mins later (i'd recommend 90mins if you can) I felt lighter, looser and happier than I had in a long time, it was incredible. Liz has an incredible, flowing technique that feels so natural and finds areas to stretch that nothing else can reach, who knew your hips contained so much tension? As well as this she is a fascinating and amazing person and time flies by in her company.
I genuinely believe that what Liz does is something special and unique, I return to see her whenever I can despite the London to Cheltenham journey and recommend her to everyone I can think of. Go, see her, be happy and feel amazing."
http://www.bodyworkthai.co.uk
Prices
Thai Massage
1 hr Thai Massage                    45.00
1.5 hr Thai Massage               65.00
2 hr Thai Massage                  90.00
Indonesian Oil Massage
1 Hr Back neck & shoulder      45.00
1.5hr Full body massage        65.00
Therapies
Thai massage – Indonesian massage
Thai massage
Traditional thai massage is an ancient system of healing with roots in Yoga, ayurvedic medicine and Buddhist spiritual practise. This unique and complete system of yoga therapy combines firm rhythmic massage, acupressure, twisting and stretching in a meditative, flowing, harmonious body massage. Carried out fully clothed on a futon mattress on the floor, thai massage releases tension, increases vitality and creates wholeness of mind body and spirit.
Indonesian massage
This unique and powerful massage originates from the spice islands of Indonesia, and has been handed down through generations to balance the body and restore vitality.
This is the perfect choice if you wish to have long, strong and firm massage techniques, and to boost poor circulation and low energy. It incorporates firm, fluid and rhythmic movements designed to remove tension from the body and soothe and smooth out overworked muscles. Stretches and pulls, manipulations and twists are also used to brilliant effect on the spine.
| | | |
| --- | --- | --- |
| Wednesday | 10am - 2pm | Studio 3 |
Contact
To book this class or make further enquiries contact the teacher: