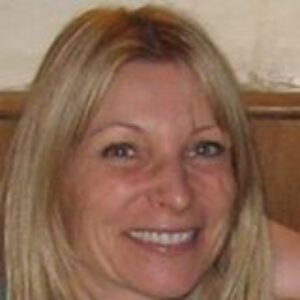 Kirsty qualified as a Level 1 teacher of Kundalini Yoga in 2010 with iSKY and is currently undertaking training in Kundalini Yoga Therapy and Level 2.
She teaches classes in Stroud and Bristol since 2011 and runs regular workshops and yoga/dance events.
Kirsty lives on a boat moored at Frampton On Severn with her partner and puppy, with her son having gone off to Uni.
"I am passionate about Kundalini yoga and its transformative effects, am inspired by dance and movement and the possibilities for healing, personal growth and natural ecstasy."
She co-created Kundalini Clubbing in June 2014 to bring the combination of yoga and dance into a supportive, healing, fun space.
"I feel very blessed to be able to share what I love with others, I am deeply committed to helping you release your blocks, raise your vibration and live a happy, healthy blissful life!"
Please feel free to contact Kirsty with any questions.
Classes
Kundalini Yoga
Kundalini yoga is an ancient, powerful and transformative form of yoga. Working with the breath, yoga postures, mudras, eye focus, body locks, chanting and meditation, we open up energy pathways, release physical and emotional blocks, and activate our energy of potential.
Through regular practice of these yogic techniques we create a healthier, stronger, more flexible physical body, increase our stability and vitality, improve our mental concentration and sharpen our awareness, connect with our inner wisdom and create a happier, healthier, more prosperous life.
Kundalini yoga is suitable for all levels and ages.
Each class will be different as we will be focusing on a particular aspect of ourselves each week, however the structure of the class will remain the same… and all classes will work on strengthening our nervous system and balancing our glandular system, increasing our vitality, and reducing our levels of stress.
A typical class will include:
Tuning in chant
Warm up exercises which will prepare you for the yoga set (kriya) to follow
Kriya – a series of exercises designed to affect a particular aspect of yourself
Deep relaxation
Meditation
Tuning out chant
It's best to practice on a fairly empty stomach so try not to eat anything too heavy before the class starts.
| | | |
| --- | --- | --- |
| Thursday | 6pm - 7pm | Studio 2 |
Contact
To book this class or make further enquiries contact the teacher: